Cafeteria
There are about 70 items on the menu, and the cafeteria has about 120 seats, it is loved by students as a haven for rest. The most popular menu item is the "Pirikara (hot) ramen" with miso flavor and bean sprouts seasoned with red chili pepper oil. At the entrance to the cafeteria, there is a 'Bulletin board' where students can communicate with the cafeteria staff. Students can make requests for new menu items here, and there are cases where students see the reply to requests, like "OK, we will revive the dish as you requested, but only for 3 days!" The cafeteria also has a shop that sells stationery, food, white gowns and lab coats.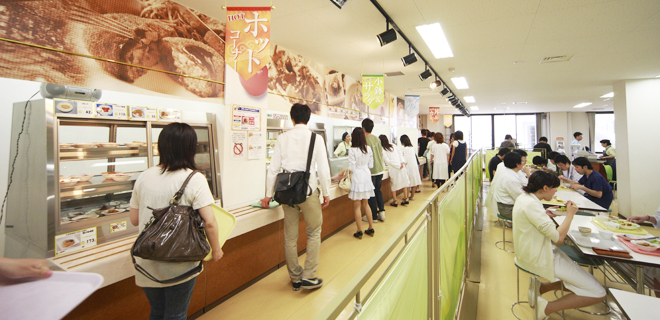 Hours
Cafeteria: 11:00 AM – 3:00 PM (weekdays only)
Shop: 10:00 AM – 3:00 PM (weekdays only)
Information
Cafeterias, restaurants and cafés of various sizes are located at different places on the Sapporo campus of Hokkaido University.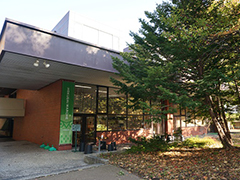 Cafeterias

Cafeterias/Restaurants