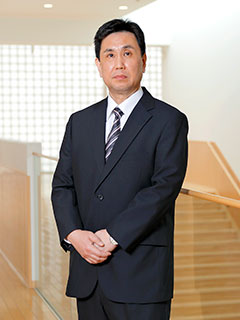 Hokkaido University School of Medicine, one of the oldest and most traditional medical schools in Japan, was originally founded in 1919 as Hokkaido Imperial University School of Medicine, and in 2019, it marked its 100th anniversary. To date, the School of Medicine has produced a total of 10,000 graduates, and we are proud of having trained a large number of excellent specialists with outstanding achievements in medicine and medical research fields in Japan. The educational objective of the School of Medicine is to "equip the next generation of doctors and medical researchers with extensive medical knowledge, a strong sense of ethics, a well-rounded character and the global outlook needed to contribute to advances in medical science and the practice and development of medical care". The human resources to be fostered under this objective are required to have a wide range of basic medical knowledge and expertise, as well as the ability for profound thinking, critical skills, adaptability, creativity, and international responsiveness. In other words, they are expected to work with a global perspective and a spirit of dedication, not just to contribute to domestic medical care. In order to achieve this, it is needed to acquire language skills such as English, as a means of communication, and a broad education, or liberal arts, such as those included in liberal arts courses, to understand the society and culture of various people, as well as to be able to act with leadership while maintaining independence and cooperation.
Since its establishment, Hokkaido University has provided an educational environment where students can acquire liberal arts in addition to medical education. Although we are currently in the midst of the COVID-19 pandemic disaster, we are working on a variety of hardware and software measures to maintain our educational practices. We believe it is important to build an educational system that can cope with the COVID-19 and post-COVID-19 crisis on a long-term basis. The School of Medicine lately revised its study program and has strengthened the clinical clerkships. In clinical clerkships, students learn the duties and responsibilities of medical practice as a member of a medical team, which is essential in actual clinical settings, and will gain the specialized knowledge, diagnostic skills, and medical techniques necessary to become a doctor. In these past years, the School of Medicine has been accepting many international students from universities in Asian and European countries, and we are working to develop the system of the Center for Medical Education and International Relations and other departments so that we can cultivate the environment for our students to acquire not only language ability but also international sense by having international students around them. Furthermore, we offer the program for the students of the School of Medicine to experience the clerkship abroad. In 2020, we were unable to carry out this program due to coronavirus infection control measures, but in 2019, we sent 16 students, mostly in their sixth year, to nine universities in Korea, Singapore, Thailand, Germany, Italy, the United States, the United Arab Emirates, and Zambia (eight countries in total) for clinical or medical electives. We believe these programs will help them establish an international perspective at a young age and lead to develop global human resources who are cooperative and capable to accept diverse cultures.
Hokkaido University has a spacious and quiet campus blessed with much of luxuriant nature in the very center of Sapporo City, a unique snowy city with a population of 2 million. We wish students to be able to devote themselves to their studies in this wonderful environment, to meet excellent mentors, seniors, and friends, and to become creative and highly ethical physicians and medical researchers who will contribute to the progress of medicine and medical care. Hokkaido University School of Medicine welcomes students who are willing to achieve personal growth through the study of medicine and who set high goals and ideals for themselves.
April 1, 2021
Shigetsugu Hatakeyama, M.D., Ph.D.
Dean, Hokkaido University School of Medicine