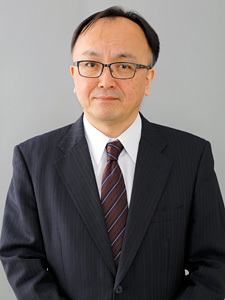 Dean of the Graduate School of Biomedical Science and Engineering, Hokkaido University
Hiroki Shirato
It has been said that more than half of the progress in medical fields are enabled by the development of science and technology largely unrelated to medicine. This suggests the need for talented scientists who are able to apply innovative technology from science and engineering to medicine in the ongoing effort to understand the physiology of the human body and the pathology of diseases to assist in alleviating patient suffering from diseases. The Graduate School of Biomedical Science and Engineering, Hokkaido University was newly established on April 1 of 2017 with the aim to train such specialists, graduates who will be able to make such contributions.
'Biomedical Science and Engineering' is a new term, and it covers a new academic discipline designed to throw light on biological phenomena to be able to deal with diseases, and through this to promote the health of humans by utilizing knowledge and technology gained through science and engineering. We aim to explore what is meant by life, disease, and human health, scientifically, to translate research results into advances in medicine, and assist in helping people worldwide to live peaceful lives.
About 2400 years ago, Hippocrates, the father of medicine, is known to have overcome the magic and superstition by emphasizing the importance of ethics and objective observation of patients in medical care. However, unreasonable medical practices that are unthinkable in the present era, were practiced in subsequent eras due to the lack of scientific and engineering knowledge, although individual physicians were performing their work to high ethical standards. It is only 200 years since the atom and molecular theories of Dalton and Avogadro, just 100 years since the quantum mechanics of Heisenberg, Schrödinger and others, and 70 years since "What is life?" was published by Schrödinger. If we look back on the long history of medical science, we realize the complexity and difficulty faced by modern science and engineering. There can be little doubt that the importance of this graduate school will become increasingly significant. It is my wish that many of the students here will pursue medical problems using innovative science and engineering maintaining high ethical standards, to become researchers wishing to apply the innovative technology to medicine properly, and develop new medical technologies and equipment through collaboration with other medical professionals and industry. I wish for their efforts to enable prevention, diagnosis, and cures of as many incurable illnesses in our present age as is at all possible. It is never easy to assist even one patient to recover from an illness. We wish our students to understand medical care through clinical practice at the hospital and to realize the importance and responsibility invested in medical science and engineering in practical clinical settings.
The graduate education provided here will be based on two fields where Hokkaido University has proven strengths among the wide range of biomedical, science, and engineering fields. One is in the Quantum Biomedical Science and Engineering Course, which applies radiation physics derived from quantum mechanics to medical science, and the other is the Molecular Biomedical Science and Engineering Course, which applies the science and engineering of in vivo molecules to medical science. In the Master's program, we will train experts who will contribute to society through medical physics and equipment development work related to radiology, with a thorough understanding of medical ethics. In the Doctoral Program, we train outstanding specialists who will be able to play leading roles in international research with knowledge and skills that will enable them to become leaders in these areas.
Finally, I wish to express our gratitude for advice, support, and encouragement you may be able to provide.
(3rd April 2017)