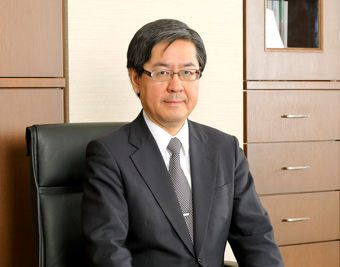 Originally founded as Hokkaido Imperial University School of Medicine in 1919, Hokkaido University School of Medicine celebrates the centennial with one of the most outstanding history and tradition among medical schools in Japan. With approximately ten thousand graduates, roughly 6,500 alumni continue to be active both in Japan and across the world.

In 2017, education at the School of Medicine saw a renewal of its clinical clerkships with the cooperation of more than 50 affiliated hospitals in Hokkaido. To promote further reform of medical education, a curriculum committee with the participation of students has been established. These implementations conform to the international accreditation standards set by the Japan Accreditation Council for Medical Education. The School of Medicine is scheduled to be evaluated for the international accreditation in 2021. With its medical education assured from an international standpoint, we expect to further propel the overseas study program and the graduates' international activities in the medical field.
The School of Medicine has hosted many international students (special auditors) to create an environment in which our students may not only develop language skills but also acquire an international mindset through interactions with students from other cultures. In 2019, 15 sixth-year students visited nine medical schools in Singapore, the United States, Thailand, South Korea, Malaysia, Germany, Italy and Zambia (eight countries) for two to four-week clinical clerkships in the overseas study program. We trust these experiences will help our students broaden their perspectives globally as they develop into globally-minded professionals with the skills necessary for international cooperation.
In graduate education, our faculty continue their world-leading research to provide a high-quality research environment for our graduate students and assist their self-growth. Cutting-edge research is essential for high-quality education and supports the Graduate School's philosophies of leading the world with advanced research in the medical science and of equipping the next generation of medical researchers and medical professionals with a strong sense of ethics and a well-rounded character to contribute to the health and welfare of humanity. Specifically, we aim to nurture individuals who have high ethical standards and advanced expertise, as well as research, teaching and practical capabilities, in the fields of medicine, life science and social medicine (public health).
Amidst recent major changes in the environment surrounding universities, we are committed to the further development of our institutions by actively discussing the future of education, research and medical care.
April 1, 2019
YOSHIOKA Mitsuhiro, M.D., Ph.D.
Dean, Faculty of Medicine, Hokkaido University