Department of Hygiene, Graduate School of Medicine, Hokkaido University
Hiroshi Nishiura, M.D., Ph.D.Social
Medicine
August 2020 – present: Professor, Department of Health and Environmental Sciences in the School of Public Health, Kyoto University Graduate School of Medicine
2002: Miyazaki Medical College, 2006 Hiroshima University Graduate School of Medical, Dental and Pharmaceutical Sciences.
2004: Visiting Scholar, Imperial College London
2005: Mitarbeiter, University of Tuebingen
2007: Postdoctoral research fellow, Utrecht University
2011: Assistant Professor, The University of Hong Kong
2013: Associate Professor, The University of Tokyo
2016: Professor, Graduate School of Medicine, Hokkaido University
Real-time analysis of the characteristics of emerging infectious diseases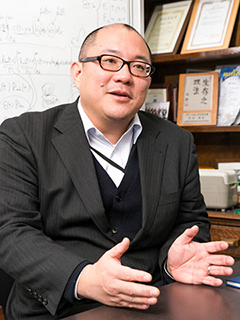 Professor Hiroshi Nishiura, a chair of the Department of Hygiene since 2016, says: "The frequency of emerging infectious diseases, such as Ebola, Zika and Middle East respiratory syndrome (MERS), is said to be increasing over the past half century. This is partly attributable to the growing mobility of people by air travel and increasing opportunities for them to contact animals in the natural settings. It is possible that a largely unknown infectious disease immediately appears in humans in a remote corner of the world and rapidly spread around the globe, forcing state and local governments to come up with sensible countermeasures to control it.

Professor Nishiura is an expert in real-time studies that quantify the transmission potential of emerging infectious diseases that are prevalent in some parts of the world, and also the probability of death from those diseases for the sake of appropriate risk assessment. The Department of Hygiene has established a research team in social medicine whose members use mathematical models for the analysis of infectious diseases and demographics.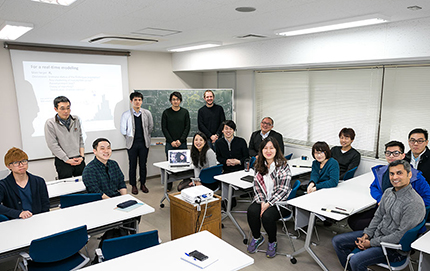 Once an infectious disease emerges and is detected, our team members fly there—even to the other side of the world—to collect and analyze data on human cases via collaboration with the local government, UN agencies or non-governmental organizations. We sometimes spend more than 10 days without much sleep to complete an original research article in order to take the lead among research institutions competing with each other around the world. This means that our studies require us to develop enough expertise and skills to take difficulties in stride, as well as fostering mental and physical toughness," says Professor Nishiura.

Real-time studies require collaboration among the members of the Department. When they first found a surge in pneumonic plague cases in Madagascar in 2017, they dropped everything and devoted two weeks solely to analyzing data on pneumonic plague cases that were obtained from local government organizations. They performed real-time analysis of the dynamics of the pneumonic plague epidemic from August 1 to October 31 and predicted the spread of the epidemic elsewhere in the world. On November 17, their paper proving that the global risk of Madagascar's pneumonic plague epidemic was limited was published in Eurosurveillance, a European journal devoted to the infectious disease epidemiology.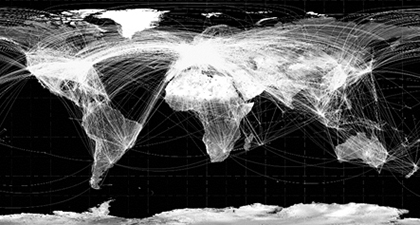 Professor Nishiura says: "Our studies are characterized by the prediction of global risk of epidemics using human mobility network data, in addition to data on infectious disease surveillance in various countries. We are also working to significantly improve our research capacity using big data, which include data on meteorological phenomena and insurance-covered medical treatment. Interestingly, big data may allow us to find value in some datasets that we have never thought would be useful for predicting epidemics."
Designing the most effective and efficient control measures for vaccine-preventable infectious diseases
The team at the Department consists of people with diverse backgrounds and includes physicians, public health nurses, and Japanese and international graduate students and postdoctoral researchers in the fields of mathematical sciences, biology, physics, veterinary medicine, statistics, informatics and policy science, as well as researchers from Hokkaido University and beyond. "The Department is a mixture of researchers with various backgrounds is a source of pride for us. We come to enjoy our differences in language and in the way of looking at things as we continue discussions on our common themes."
Except during the epidemic of an emerging infectious disease, members of the Department are engaged in their respective studies on vaccine-preventable diseases, including rubella and measles, other infectious diseases and demography.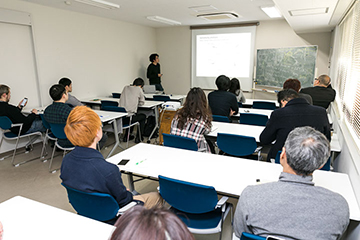 In November 2017, under the guidance of Professor Nishiura, a postdoctoral fellow at the Department conducted an epidemiological study on infectious disease risks among defectors from North Korea. They analyzed epidemiological data obtained from non-governmental organizations helping North Korean defectors resettle in Canada and South Korea. The study found a substantial risk of measles and tuberculosis among children, as well as the presence of a certain number of subjects with diseases such as vivax malaria, which is prevalent near the border with South Korea. This epidemiological study was followed immediately by a surge in the number of wooden boats from North Korea that were found on and off the Sea of Japan coast. Since the crew of those boats included people with active tuberculosis, there were concerns about the health of governmental officials in Japan who were exposed to the disease during the duty. In this way, the Department is seeing its role expanded as the Japanese government works to hurriedly come up with measures to deal with refugees.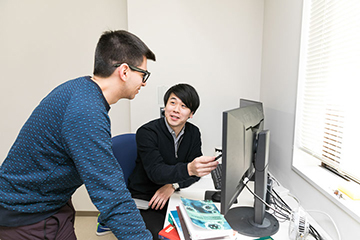 "Vaccinations are an essential part of the government's infectious disease control policy. We will be able to lay out the direction of the most effective and efficient vaccination strategies if the epidemic dynamics of infectious diseases can be elucidated using mathematical modeling together with demographic data and data on human contact patterns relevant to the spread of infectious diseases, rather than blindly giving vaccinations. To prevent the spread of rubella, for example, it is necessary to present model-based data and estimates supported by theory, such as about age, gender and other factors of vaccine administration."
At this highly international Department, English is used as the official language for seminars, workshops and research consultations. Professor Nishiura encourages graduate students, including those who are not fluent in English, saying: "Even if they're not good at English at the moment, they will be fine if they take the opportunity in our department to improve their English communication and writing skills and actively try to communicate with members." He helps students boost their research credentials to apply for the Japan Society for the Promotion of Science (JSPS) Fellowship, which gives Japanese scientists an opportunity to carry out research at an overseas first-rate research institute. He works to guarantee a bright future for his students by encouraging them to build their experience in writing papers strategically from the moment they join the Department.
On the other hand, he stresses the needs for students who aspire to become educational researchers in a depopulating society to outperform other students in terms of research achievements while at graduate school. "This research field is vulnerable to the changes of the times. They write down every detail of their work in every single equation today, but that will be all taken over by machines someday, and more will be required of them," he says.
Professor Nishiura advises on the importance of working to develop a field of one's interest rather than being fixated on infectious diseases, citing an example of an ex-student of his who established a mathematical model for obesity based on a novel idea that "obesity is contagious" and remains at the forefront of obesity studies in the US.
(Interviewed in January 2018)
A monthly outing, weekly outbreak scanning and daily jogging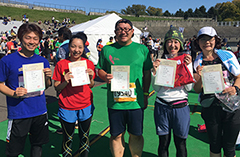 Once every month, all the members of the Department take a break from work to refresh outdoors. In winter, they have fun climbing the snowy Mt. Moiwa, skating at the Maruyama Skating Rink, and even smelt fishing. In summer, they enjoy Jingisukan BBQ, pottery making, kickball, and other leisure activities. They stay up to date on epidemic information by holding an outbreak scanning session every Wednesday morning to identify all infectious disease outbreaks in the world. Professor Nishiura jogs around the campus every day. He sometimes jogs after other Department members who are good at running or joins marathons with them.