The Interdisciplinary seminar of haze and its health effects.
(Anyone is welcome to visit us or join us online)
Sharing latest updates from collaborators across multiple countries and discussing the relevant current and emerging research questions necessary to further understand this phenomenon.
Date and Time
February 9, 2023 (Thu) 13:00~16:00
February 10, 2023 (Fri) 9:00~12:00
* The times shown above are JST(Japan Time)
Language
English
Venue
5th floor,C5-206,Faculty of Medicine,Hokkaido University
or
Online (Zoom meeting)
Zoom link for the seminar
https://zoom.us/j/95828296624?pwd=TVhpVFU3OEcwSDhkb3F0VE50S2F1Zz09
Contact
Xerxes Seposo (Department of Hygiene)
email: seposo.xerxestesoro★pop.med.hokudai.ac.jp


Please convert ★ to @ when you send an e-mail.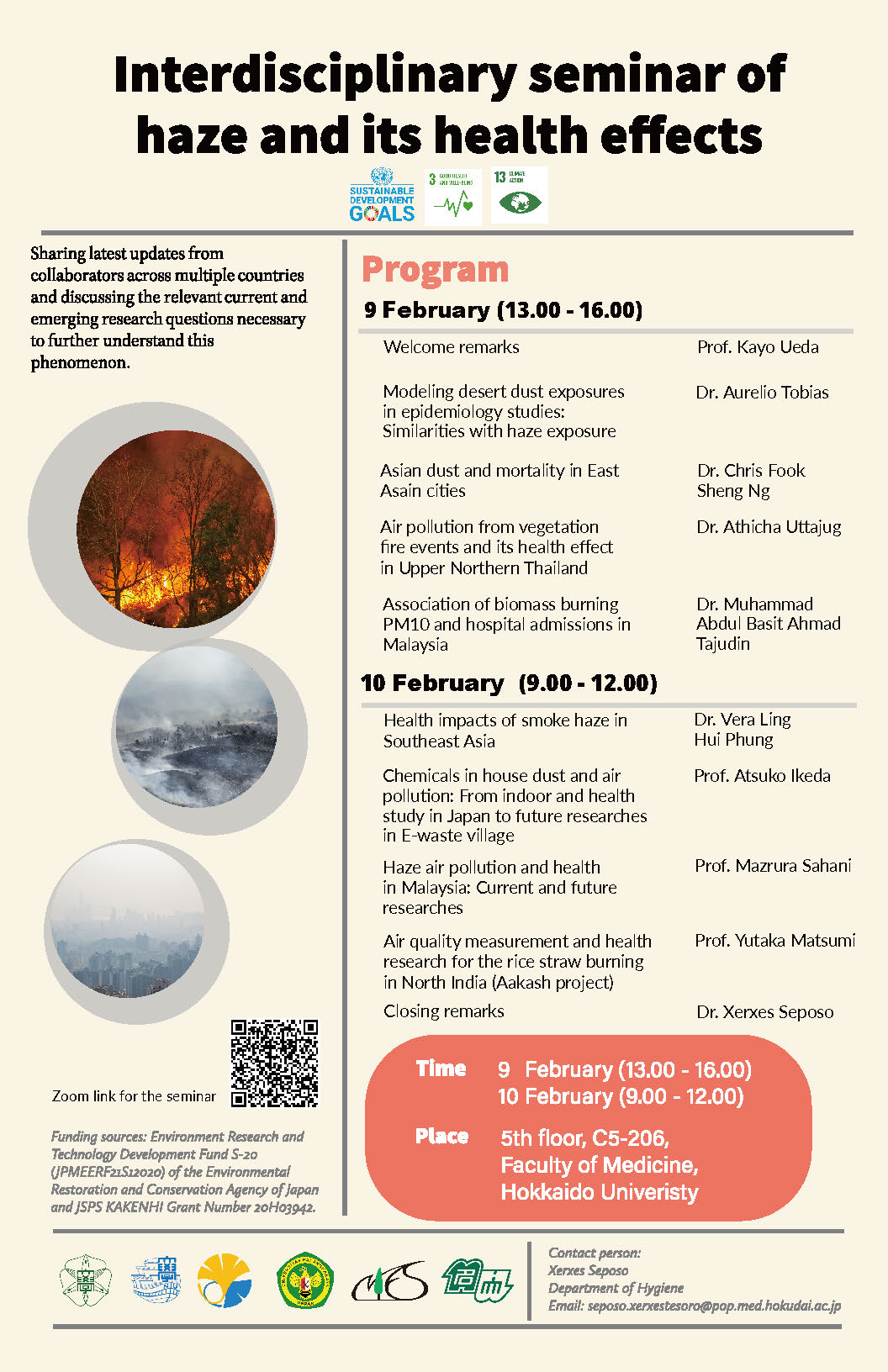 ---