Medical Scientist Training Program (MD-PhD Program)
---
Students are supported both academically and financially.

The objective of this program is to develop aspiring researchers in basic medicine who are able to respond to rapid advances in medicine and medical care, and social changes. To this end, the program allows 6th-year students at the School of Medicine, Hokkaido University who wish to become medical researchers to take required subjects (8 credits of Required Core Subjects of the Doctoral Program of the Graduate School) and Inter-Graduate School Classes (up to 2 credits) while enrolled in the study of the curriculum for 6th-year students in the School of Medicine.
Students in the 5th and 6th years of the School of Medicine may take the screening test for this program and, on passing, will receive a non-refundable scholarship (covering the examination fee for the Doctoral Program, admission fee and 3 years' tuition for the graduate school). While the student is in the 6th year, financial support will also be provided to the student's affiliated department aiming to subsidize the expenses to be incurred related to the student. Amount of the support is equivalent to the half years' tuition fee for the Graduate School of Medicine.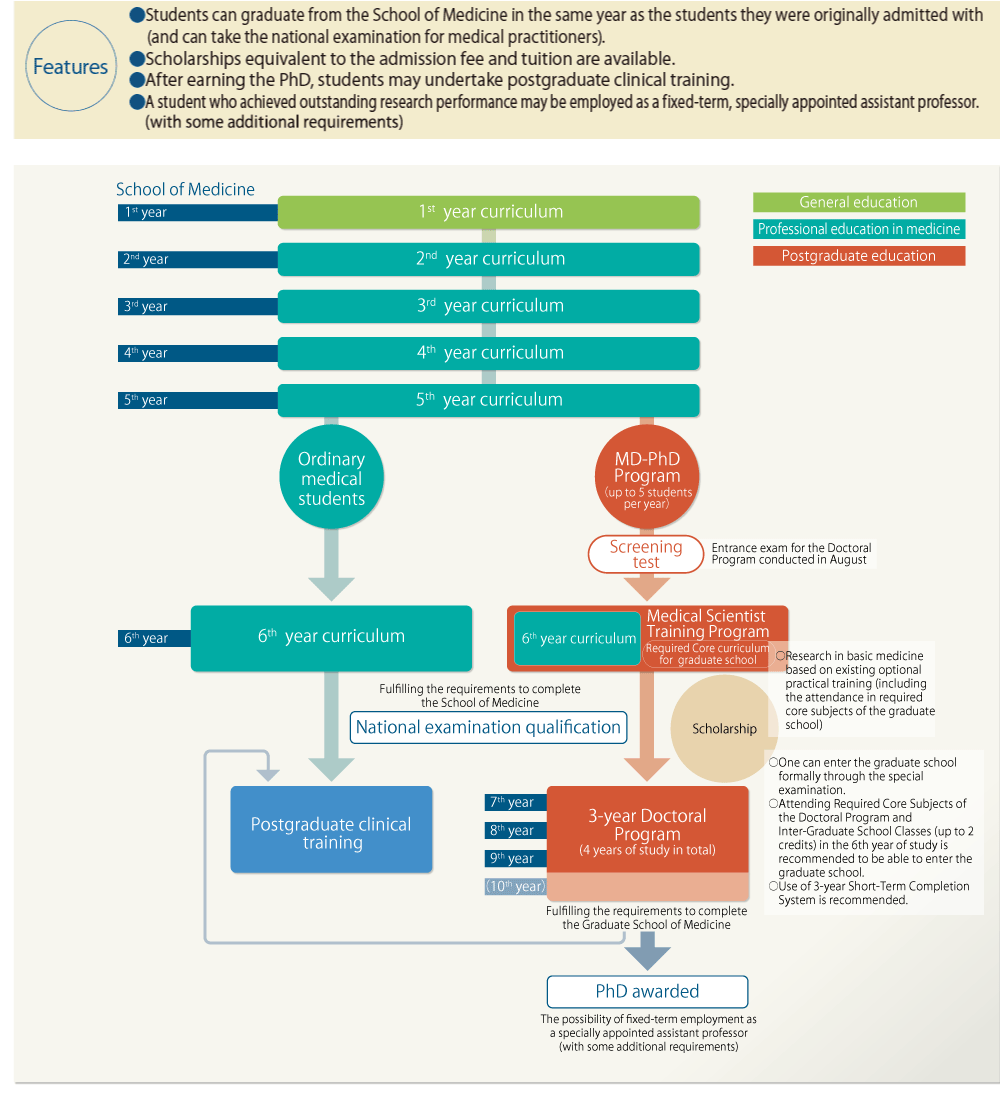 Message from a Graduate of the MD-PhD Program