CLARC Program
---
A program that allows students to pursue clinical training while studying at graduate school
The CLARC Program allows students in the 2nd year of Clinical Training to enroll in the graduate school and pursue a doctoral degree while still undergoing clinical training.
The program focuses on providing a thorough clinical training; with lectures and research guidance conducted after 5 p.m. on weekdays.
To join this program, students must choose a postgraduate clinical training course that requires clinical training in the student's 2nd year at Hokkaido University Hospital. During the period of training outside the university hospital, students are allowed to delay studies at the graduate school and concentrate on training in regional medical service activities (*Coordination with other sections involved in the training is required.)
Student supervisors may be chosen from among faculty specializing in basic sciences.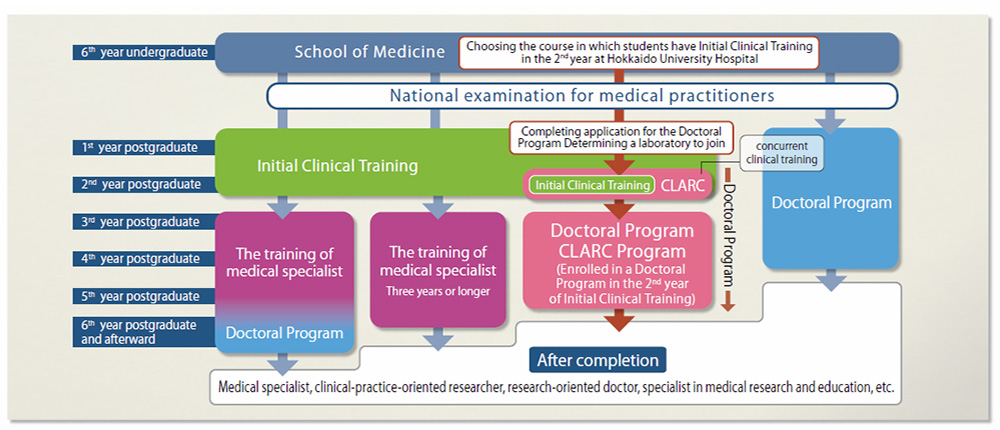 *Example of the training of medical specialist under the new medical specialist system (started in April 2018)
The period and details of training vary depending on the training program of medical specialist established for each of the basic fields (19 fields including internal medicine and surgery). Those wishing to be medical specialists are required to complete the training of medical specialist.
Message from a Graduate of the CLARC Program